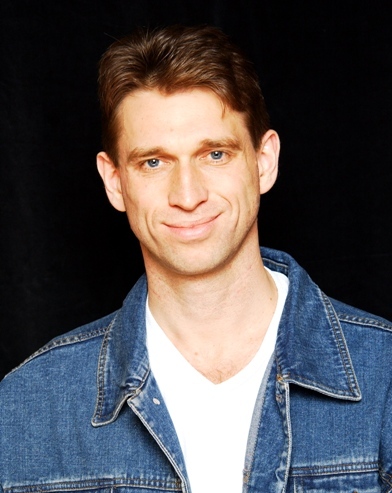 Welcome to SpiritEye! My name is Misha Goussev and I founded this site back in 2001. Let me share a few facts about myself and my vision for the site.
I see life as a journey, which offers countless opportunities for learning, growth and self-reflection. My journey took me from my native Russia to the United States, which is my home now, and then further to East Asia, which has been subject of my fascination and studies for as long as I remember. (Please reference 'About the Author' section of my recently published book Anatomy of Change via Google Books; the Russian speaking audience can also read a brief write up by Irina Aks for the RuNYweb portal.).
The main vision for this site is to share some of the content (publications, lectures, videos and other resources) I've developed along the way in the areas of philosophies and personal development. Specifically, I've been a long time student of Tai Chi, Qigong and the I Ching, so you'll find much of the content to be heavily skewed towards these topics.
Broadly speaking, I would like to see this site and my work contribute to the mission of building a bridge between East and West via the fusion of philosophies, wisdom traditions and modern knowledge. Having said that, I put emphasis on self-development and constant search for the ways to evolve and better ourselves using whatever opportunities and tools life has to offer to us as global citizens. The following is one of my favorite quotes by Konosuke Matsushita that seems to convey the same idea: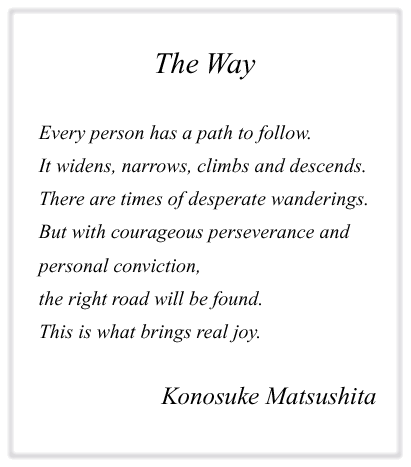 Formal bio-sketch:
Misha Goussev, Ph.D., is an M.B.A. graduate of the Wharton School of the University of Pennsylvania. He also holds a Ph.D. degree in Philosophy from the California Institute for Human Science, and an M.S. degree in Computer Science from the Moscow University of Technology.  Dr. Goussev currently works in the financial services industry in New York City.
In addition to a career in finance, he is a long-time student of East Asian wisdom traditions.  He has complemented his academic work with numerous field study trips to Asia. In his doctoral work, Dr. Goussev researched the application of ancient Chinese classical texts in the context of modern decision-making, business analysis, leadership and management.
He is a frequent speaker at conferences and conducts workshops at leading academic and corporate establishments throughout the U.S. in addition to teaching graduate level classes as an adjunct faculty member. 
You reach me via the Contact Form.
Thank you for visiting!
Misha Goussev